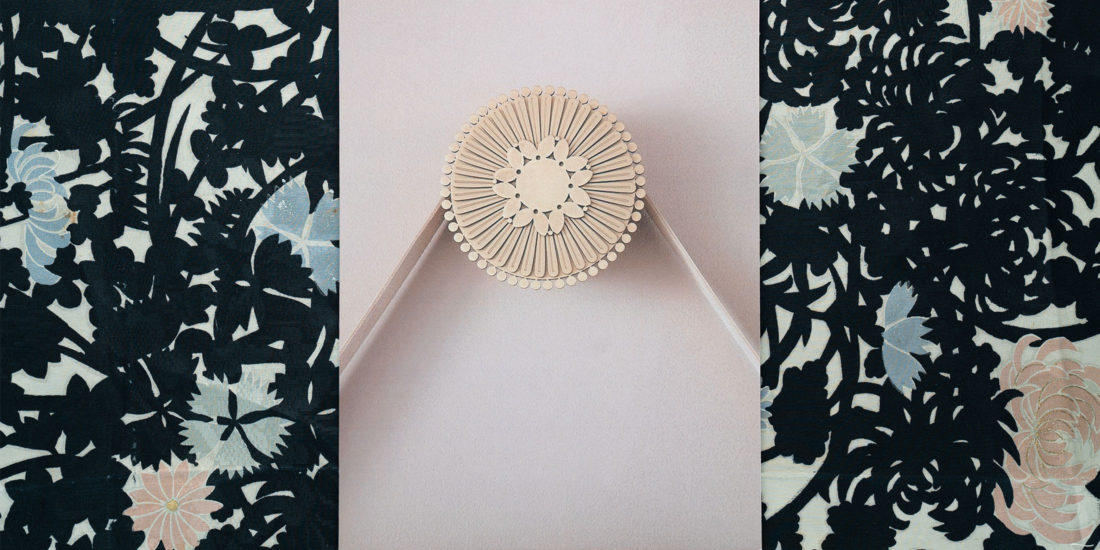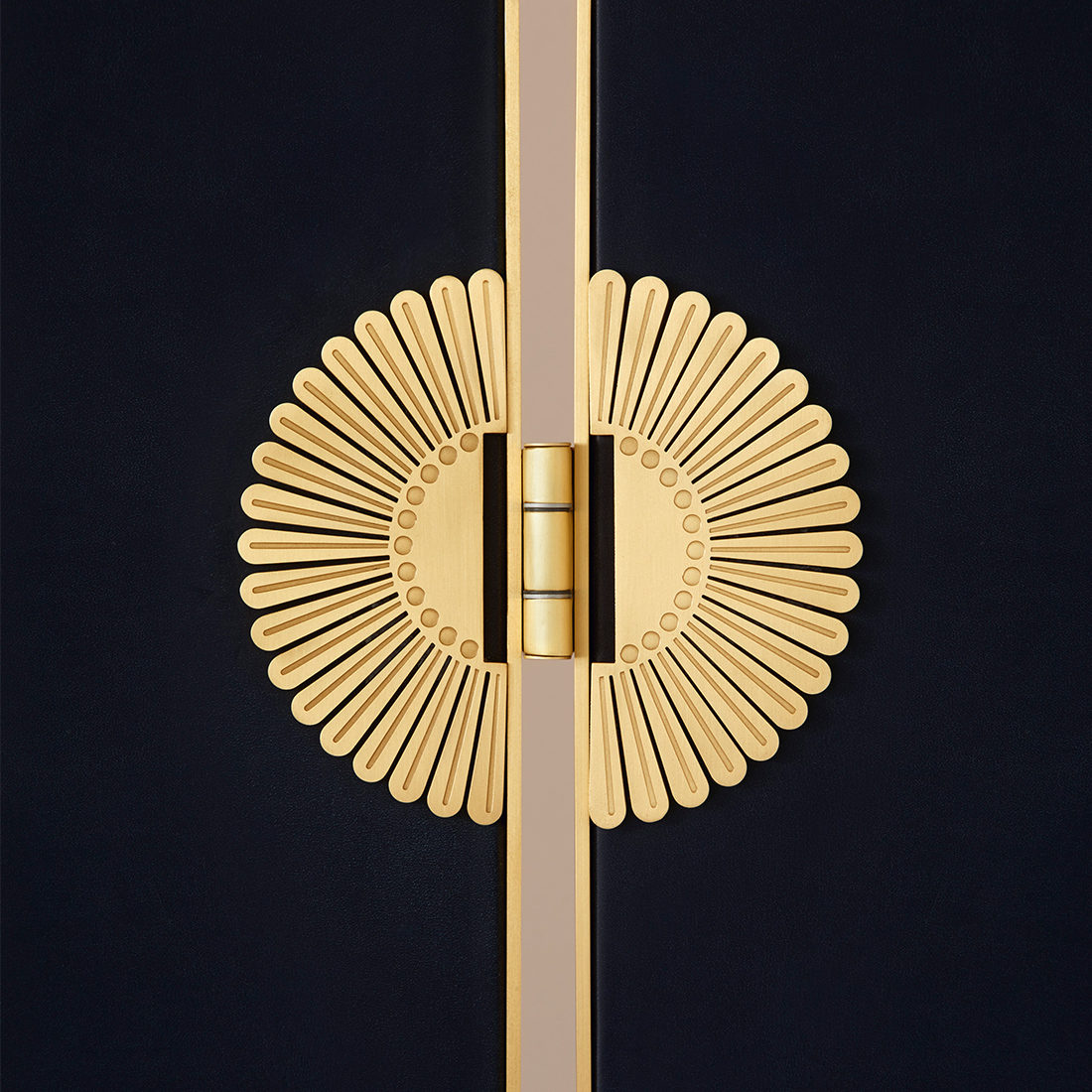 Bloom Collection
Sculpted Leather and Etched metal
---
Bloom is inspired by Edgar Brandt and Albert Rateau – the masters of ornamental Art Deco metalwork – and the intricate cut-leather couture of Paul Poiret. It is a pared-back collection of luxurious objects made of deeply carved but delicate, natural materials.
The series consists of signature artwork panels, a folding screen and mirror collection. Heritage influences are paired with modern production techniques. Refined, simple lines are layered to create beautiful sculptural surfaces using select matte and lustrous leathers which will develop a beautiful patina over time.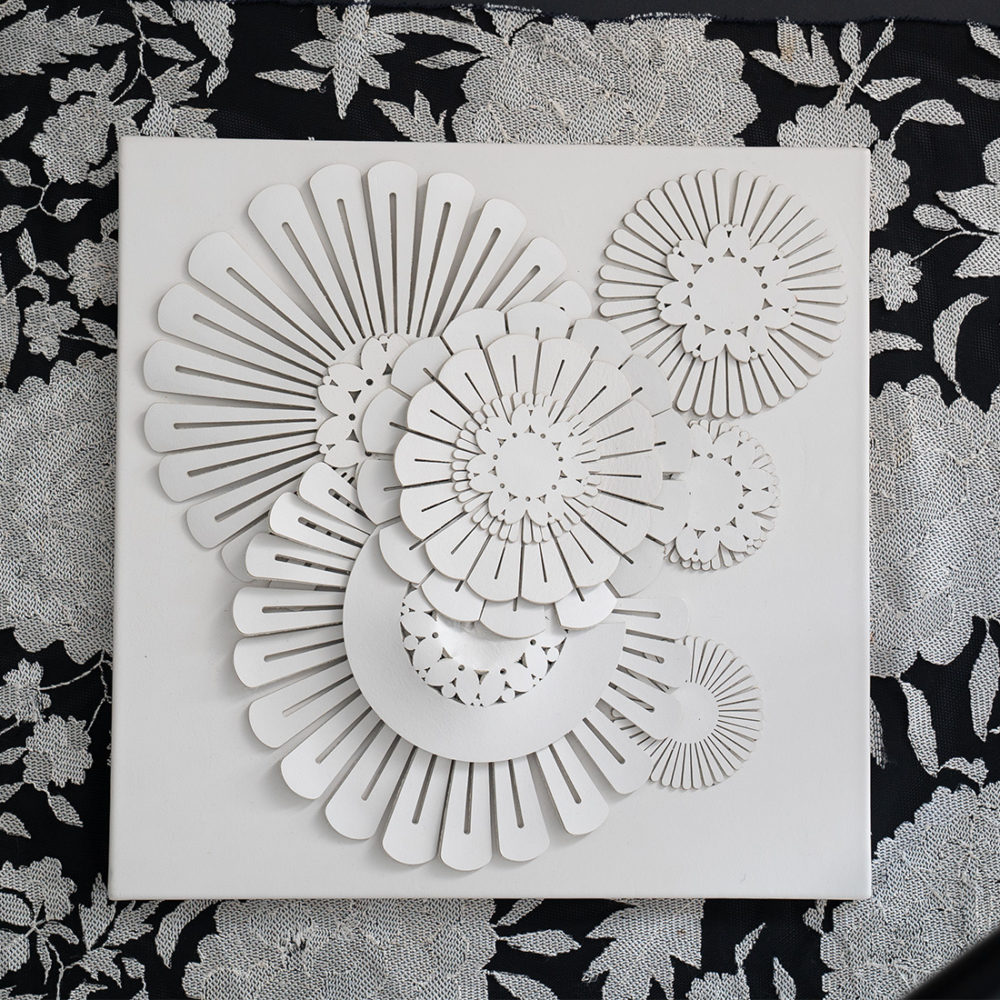 Bloom Artwork and Wallpanels
---
Hand sculpted leather made to order in London in beautiful natural materials – each piece different.
Bespoke colour combinations responding differently to light and shadow.
---
Bloom Folding Screen
---
Etched Brass and Sculpted Leather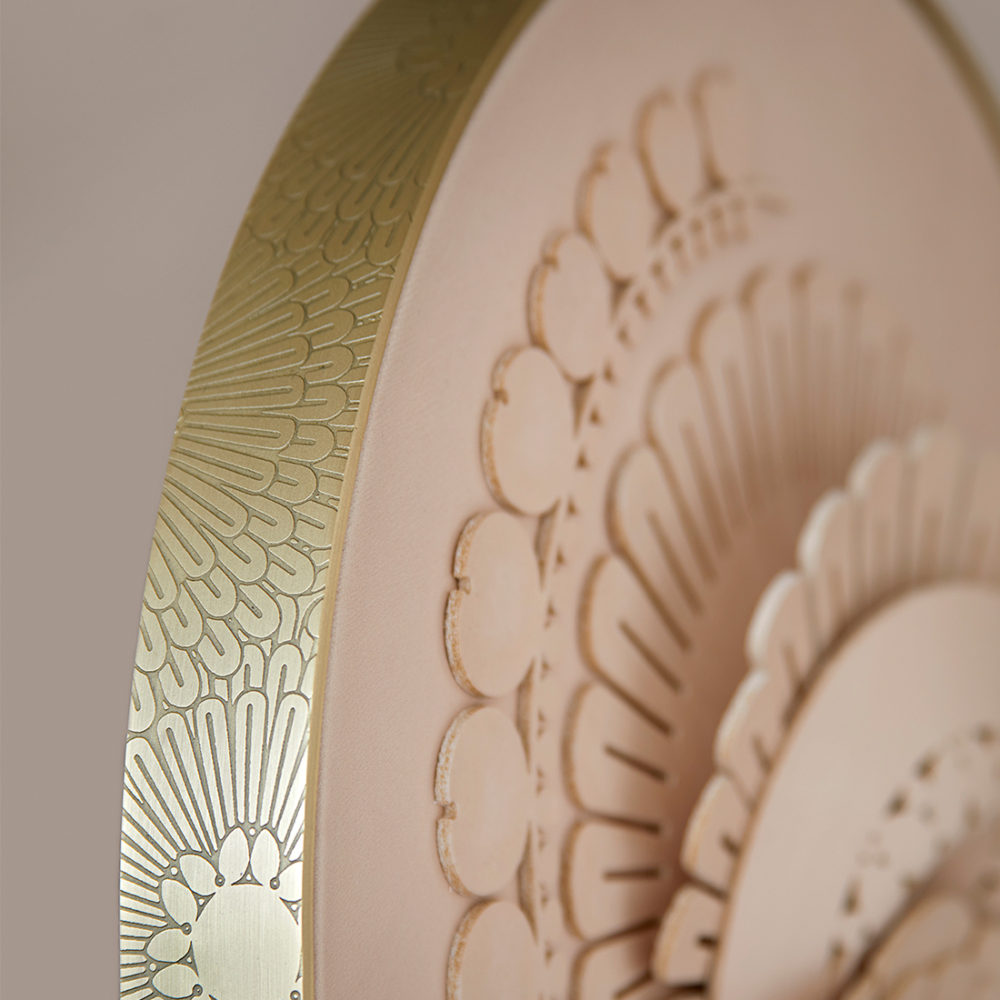 Bloom Mirror Collection
---
Etched Brass